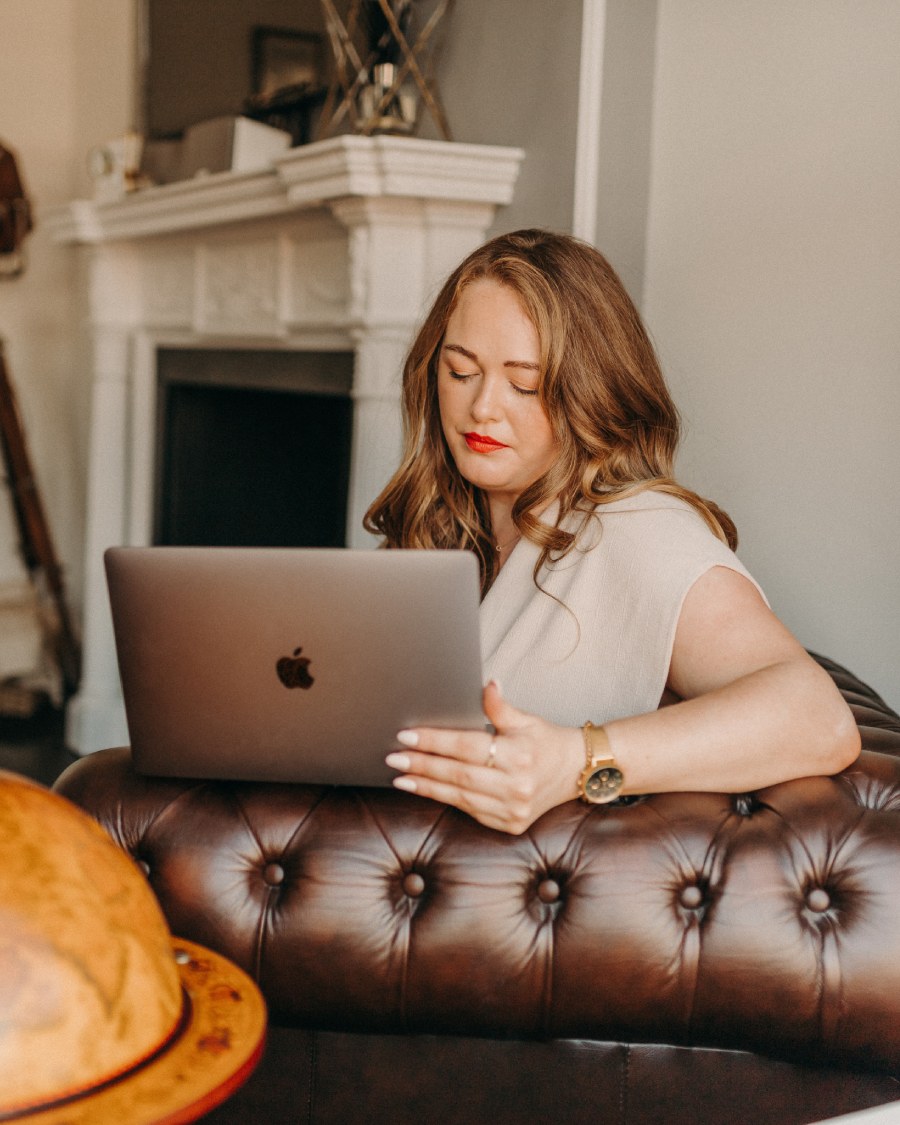 What is Digital Marketing & how can it benefit your business?
Between continuous advancements in technology & the ever growing importance of digital marketing, it has never been more important to ensure your business is benefitting by being active online. 

The term Digital Marketing refers to the activities used to promote or advertise brands & businesses online. The aim is to increase brand awareness & grow customers with the desired outcome resulting in increased revenue. If you want to know more about how it can benefit your business, then keep reading. 
Earlier this year, it was reported that the global digital population reached 5 billion. To put that into context it's 63% of the entire population! From these figures over 93% use social media. 
In the current age of technology taking advantage of digital marketing is a no-brainer, it has become an essential part of modern marketing & PR, overshadowing more traditional forms of marketing such as print media, flyering & direct mail, billboards. 
Unlike traditional forms of marketing, digital marketing not only has the ability to reach a wider audience but typically benefits your business by generating more revenue as it's not restricted by physical limitations. It also allows for flexibility & experimentation leading to more targeted marketing strategies. 
However, it is worth noting the most effective campaigns tend to employ a broad mix of marketing methods. 
What are the different methods of Digital Marketing?
Digital Marketing encompasses an array of methods to build awareness about your brand and drive traffic to your website or landing page. Broadly speaking we can break it down into general categories, some of which you will find below, including a brief explanation of what each term means. 
Search Engine Optimisation
SEO refers to the techniques used when creating content so that search engines, such as Google, rank your page high on the search engine results page (SERP).  
Search engines use algorithms to determine the relevance of your page in relation to the keywords the user is searching for. Algorithms regularly update so SEO strategies need to be adjusted in order to remain effective. 
SEO, when done correctly can ensure your page ranks high on the SERP and has the ability to bring in more organic traffic. 
Search Engine Marketing / Pay-Per-Click 
Search Engine Marketing or SEM is the method of paid advertising that we see featured on the top of search engine result pages. The cost of these types of ads depends on the number of clicks the promotion receives – which is where the term pay-per-click comes from. 
Whilst this can be an excellent way to generate more leads and helps attain a higher rank quickly, PPC/SEM can be costly to target keywords, particularly when competing against companies with a much larger budget. 
Social Media Marketing 
One of the more obvious digital tools that can benefit your business; Social Media Marketing. SMM is the use of social media platforms such as Instagram, Facebook, TikTok & Pinterest. These channels are one of the most popular forms of online marketing and provide a cost-effective way to advertise your brand. 
Depending on the type of audience you want to reach will determine which platforms you use for example Instagram is best for reaching audiences between 25-35 while Facebook would be best used if your ideal customer is 65+. 
Both organic and paid marketing can be employed through social media platforms. It's important to be aware that while it is easy to post content on social media, it's imperative to plan strategically so that your social media marketing is aligned with your business goals.  
To check out my Social Media services 
Content Marketing 
This type of marketing is the creation and sharing of online material such as videos, blogs and social media posts. The concept of content marketing does not explicitly promote a brand but is intended to generate interest in its products or services by informing, educating and entertaining your audience. 
This type of content should be created and posted on a regular basis, always keeping in mine the needs and wants of your target audience. 
The aim of this type of marketing is to position yourself or your brand as leaders within your industry so that your audience comes to trust 
Influencer & Affiliate Marketing  
Working with influencers is a relatively new concept in itself, but is essentially a hybrid of old and new marketing tools. Building on the idea of celebrity endorsements and turning it into a modern-day content-driven marketing campaign. 
Because of their relationship & more often than not, relatability with their audience, influencers have the power to affect the purchasing decisions of others because of their relationship with their audience. 
Collaborations between brands and online influencers allow businesses to reach an entirely new audience and increase brand awareness. 
Email Marketing
Email marketing is often underestimated, but it is in fact still one of the most effective strategies to use. A Litmus report finds that the average ROI on email marketing is 3600%. Yes, you read that correctly – for every £1 spent the return is £36. 
This form of digital marketing has developed from one-size-fits-all mass emails and instead puts a focus on consent, segmentation and personalisation. Building your email list takes time and effort but is worth it when you have customers who are genuinely interested in your products or services. Email marketing can take the form of newsletters, announcements, promotions and exclusive offers. 
Whilst this can be time-consuming, advancements in marketing automation mean most of the drudgery is handled for you. 
What are the advantages of Digital Marketing for SMEs?
Digital marketing provides endless opportunities for small businesses. Here are a few of my top reasons why you should be using digital strategies for your brand. 
Digital Marketing is affordable. 
Digital Marketing can cost as much or as little as your budget allows & in general offers a more affordable alternative to traditional mediums. 
Most social media platforms are free to use, writing blog posts can be inexpensive & the same goes for showcasing new listings on your website. Email marketing can also be an economical way to reach your customers with offers and promotions. When it comes to paid advertising on Google or Facebook, for example – you have the ability to set a budget and also monitor results so if something is not performing well you get the opportunity to hit pause & take a new approach. 
Digital Marketing allows for greater ROI (Return on Investment) 
Let's be honest, few things matter more to a business than its ROI. When you invest in digital marketing, tracking the ROI is not only easy to measure but allows you to evaluate the effectiveness of your online marketing strategy. 
Moreover, once you have defined your audience and understand what works for them you can build on this momentum to grow your business exponentially. 
Digital Marketing means you can target your audience more effectively. 
The days of putting out information into the digital sphere without considering your target audience are long gone. By defining and understanding your audience and implementing effective targeting strategies, your marketing efforts are more likely to reach potential customers who are genuinely interested in your products and services. Meaning you are spending your money more efficiently and ensuring your marketing budget isn't going to waste. 
8 Reasons Why Digital Marketing Can Benefit Your Business 
Consumers are shifting more and more towards digital shopping & purchases. 

Online marketing strategies are affordable & can suit any budget. 

All of your competitors are doing it.

The ability to track and monitor online campaigns allows you to easily understand what is working and what isn't. 

Digital Marketing can expose your business to a wider audience.

Allows you to engage directly with consumers, which in turn builds trust and lasting relationships. 

You can be more targeted in your approach 

Your business can respond to trends in real time, particularly on social media. 
NOW is the time to start reaping the benefits of Digital Marketing. 
I hope that this blog has helped you gain a better understanding of digital marketing and how it can benefit your business. 
Unfortunately, there's no one size fits all approach when it comes to building an effective digital marketing strategy, each tool and platform has different benefits and every business has unique goals with a specific niche and audience to serve. 
That is why I prefer to tailor marketing strategies based on not only on your business goals but also to get the most out of your budget.
If you'd like to know more about how Digital Marketing can help grow your business, you can check out my services or get in touch today by emailing hello@ogmarketingagency.com to book a free discovery call!